Eileen Fulton: 'Farley was the most fun,
more glamorous, gentle, and shy man you'll ever meet'
I emailed Eileen Fulton about her thoughts ont the passing of two of "Lisa's" loves: Farley Granger and James Pritchett.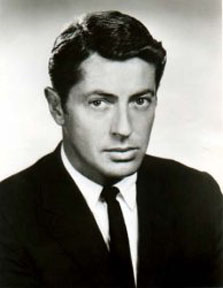 Granger portrayed Earl Mitchell opposite Fulton's Lisa on As The World Turns. Of course he eventually became Lisa Miller Hughes Eldridge Shea Colman McColl's sixth husband. In addition to As The World Turns, Granger appeared in the 2001 movie, The Next Best Thing. He also appeared in several television shows including Murder She Wrote, The Love Boat and The Six Million Dollar Man, Hawaii 5-O as well as daytime dramas One Life To Live and The Edge of Night.
Pritchett was the "other man" with whom Lisa cheated on Bob Hughes.
Fulton, through her publicist, responded to my email query by focusing on Granger, who passed away on Tuesday from natural causes. He was 85.
"Farley was the most fun, more glamourous, gentle, and shy man you'll ever meet.  With that combination he was one unique guy....His extraordinary sense of humor kept me on my toes.  On the days I came to work when I knew I had scenes with Farley,  I found myself dressing up and wearing my most expensive perfume.  Something about this man made you want to always  look and be your best.  I'll never forget him.

He was a kind and gentle gentle man and as handsome as they come.  I had a major crush on him since high school days and he was only a few years older.  Imagine how I felt when I learned he was going to play my love interest and later on husband.  I went to the studio in a black dress and white pearls for his very first day....and I sang in his ear, the theme song from The Hatfields and the McCoys -- called, Rosanna McCoy,  and he looked at me and said, "that's the worst movie I have did". 

Doug Marlin, our head  writer wrote the most  dramatic farewell scene when Farley's character Earl Mitchell was leaving on a jet plane and it was something I will never forgot - and of course, I will never forget Farley.  He was funny, delightful, witty, charismatic and lit up the room..."
Fulton did not respond to the death of James Pritchett, who died March 15 at age 88. In addition to As The World Turns, Pritchett appeared in All My Children, Guiding Light, The Doctors and Secret Storm.